FHA loans are a great program for borrowers. FHA loan limits recently increased and we want to provide you with more information about this particular product. These new loan limits include a maximum   amounts include a maximum purchase price with minimum down of 3.5% and a maximum loan limit of $418,750. Contact me today to find out the increases for your specific area.
Is it easy to qualify for an FHA Loan?
FHA insures your client's mortgage so lenders are more willing to give loans with lower qualifying requirements. This makes it easier for you to qualify for FHA. Rates are low because it is backed by the Federal Government.
What if I have less than perfect credit?
FHA loans have flexible credit guidelines and lower credit scores than conventional loans. Even those in bankruptcy will find it easier to qualify for an FHA loan than a conventional loan. Let me help you build a credit report acceptable to FHA for maximum financing.
What other information is great to know about FHA Loans?
Seller paid closing costs are now reduced to less than $90 total and as much as a 85% cash out is available for refinancing as well as a streamline refi option.
Quick Facts
Higher loan limit options (contact me for specific area amounts)
As little as 3.5% down payment
85% cashout refinance
Gift funds allowed for purchases
Non-occupying co-owner
Chapter 13 ok with 12 months payment history
Chapter 7 ok if more than 2 years after discharge
Streamline refi option with or without appraisal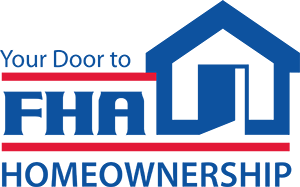 Mr. Lee just graduated from OHSU Dental School and just received a job offer letter from ABC Dental. The offer letter shows Mr. Lee's anticipated start date of one week from now, pay schedule, and other important information surrounding his job offer. Mr. Lee did not think that he could purchase a home today because he has less than two year employment history, and large sum in student loan debt. However, with his OHSU college transcripts, job offer, FHA's higher debt-to-income ratio, and 3.5% down payment (could be a gift from a family member), I may be able to assist him purchase his first home! (full credit and income underwrite is required for approval)