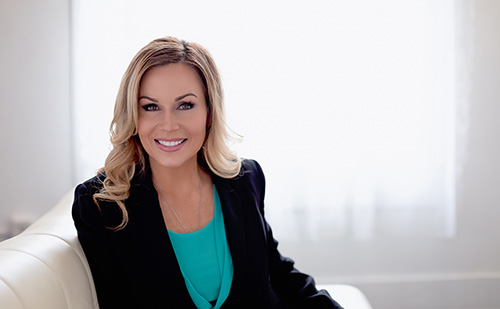 Fatemeh's Story
Fatemeh is a local lender in Oregon, licensed in OR, WA, CA, and ID. She has worked in the real estate and finance industry since 2000. Her knowledge of mortgage lending started while working at a large retail bank while going to graduate school. While working there, she interviewed many successful clients on their business methods in both finance and real estate investments. Through those interviews, Fatemeh realized that investing in real estate was a big contribution in these wealthy clients' portfolios.
However, her true "why" in developing a passion for real estate is attributed to being a first-born generation American, watching her single mother of three create generational wealth through the purchase of her first home that she bought in the 1960's. She sold her home in the late 80's and purchased another primary home as well as a rental home. In addition, her mom started a Mexican Restaurant and flooring store. All this from one single real estate purchase. From a very young age, Fatemeh quickly understood the importance of being a homeowner, and started to acquire rental properties throughout the nation since 2005.
Having been in the real estate market for so long, and in so many different scenarios, Fatemeh feels confident in her capabilities in helping others realize their own homeownership and investment dreams. She has developed lifelong relationships with her clients because she genuinely cares about their well-being. Being a wife and mother of two young children, Fatemeh understands the importance of safety and stability, and how a decision made today can impact tomorrow. With a BS in Psychology and MA in Education degrees, it is in her nature to nurture. First time homebuyers love Fatemeh because she is patient, she educates, and guides every step of the home buying process. One can rest assured that Fatemeh will provide professional, friendly, and on-time service to her clients. If you are looking for an experienced mortgage lender who will always have your back and never leave you in the dark, Fatemeh Carter is your go-to, life-long mortgage lender. www.mortgagesmarter.net Licensed in OR, WA, ID, and CA.