FHA 203K Options
All 203k Products
15 & 30 year terms
Primary residences/owner occupied (per HUD guidelines)
1-4 units
Standards FHA county loan limits apply
Follows standard FHA guidelines
Purchase down payment of 3.50% of total loan amount (acquisition + total repair)
Refinance borrower investment 2.25% of total loan amount (payoff + total repairs) may finance required investment, closing costs, and pre-paid items if the borrower has sufficient equity.
203K is an FHA loan – Standard LTV requirements apply
5% LTV for purchase transactions (acquisition + total repair)
FHA 203k Limited
Minimum 620 FICO credit score
No minimum, $35,000 max total rehab costs (approximate contractor bid of $29,000)
Great for cosmetic improvement up to 3 independent contractors allowed – must be selected by borrower.
FHA 203k Standard
Minimum 640 credit score
%5,000 minimum total rehab costs (up to the max county loan amount)
Good for large renovation projects
HUD consultant required
One general contractor allowed – Borrower must select his or her own contractor.
May finance up to 6 months full PITI if home is uninhabitable.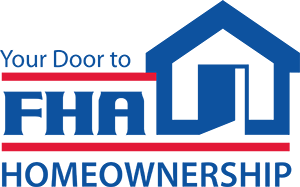 Jeff and Tara are home shopping, but they keep getting losing to bidding wars. They are feeling frustrated and hopeless. They have two kids and choosing a home in a good school district is very important to them. Then they heard about the 203k Rehab Loan. Jeff and Tara are able to buy a fixer-upper in the best neighborhood for a lower price. The 203k rehab loan allows them to purchase their home, and gives them extra money to fix it up the way they want it! Now they live in the home and neighborhood of their dreams, without paying a premium price for it. The nightmare of bidding wars is over, and they can now settle into their new life.